UNIQUE RESTAURANT OPTIONS AT OUR MANCHESTER, VT HOTEL
Delight your taste buds during your visit to Manchester Village, VT. The Equinox proudly offers five distinct dining venues - from a cozy steakhouse restaurant to the historic Marsh Tavern, as well as a welcoming bar with a varied cheese and chocolate truffle list.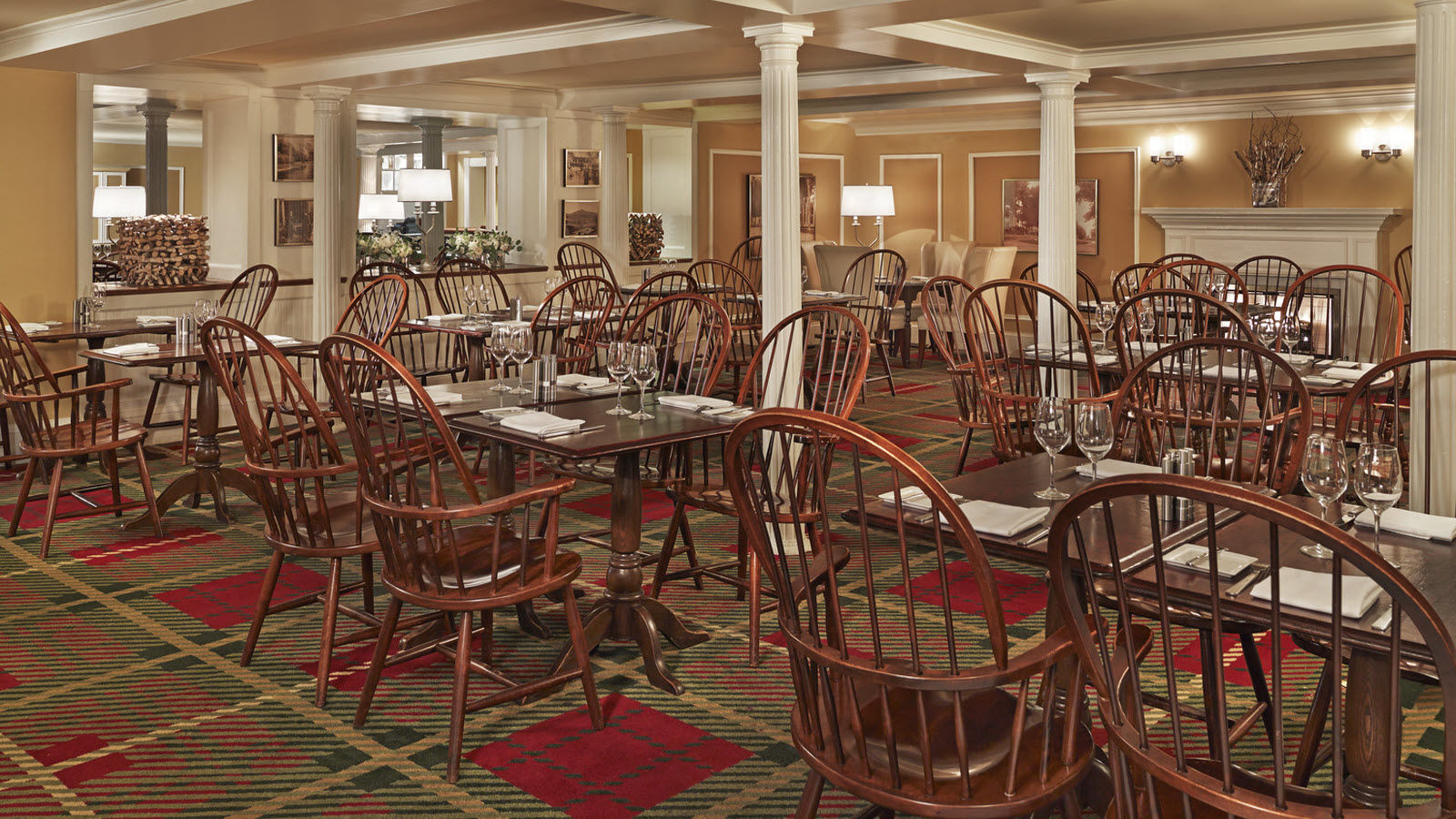 THE MARSH TAVERN
The fabled Marsh Tavern has been a favorite restaurant destination for Manchester locals and hotel visitors since 1769. Savor classic New England fare for lunch and dinner daily.
THE CHOP HOUSE
Gather around the historic stone hearth and dine on perfectly prepared cuts of meat at The Chop House, one Vermont's premier steakhouse restaurants.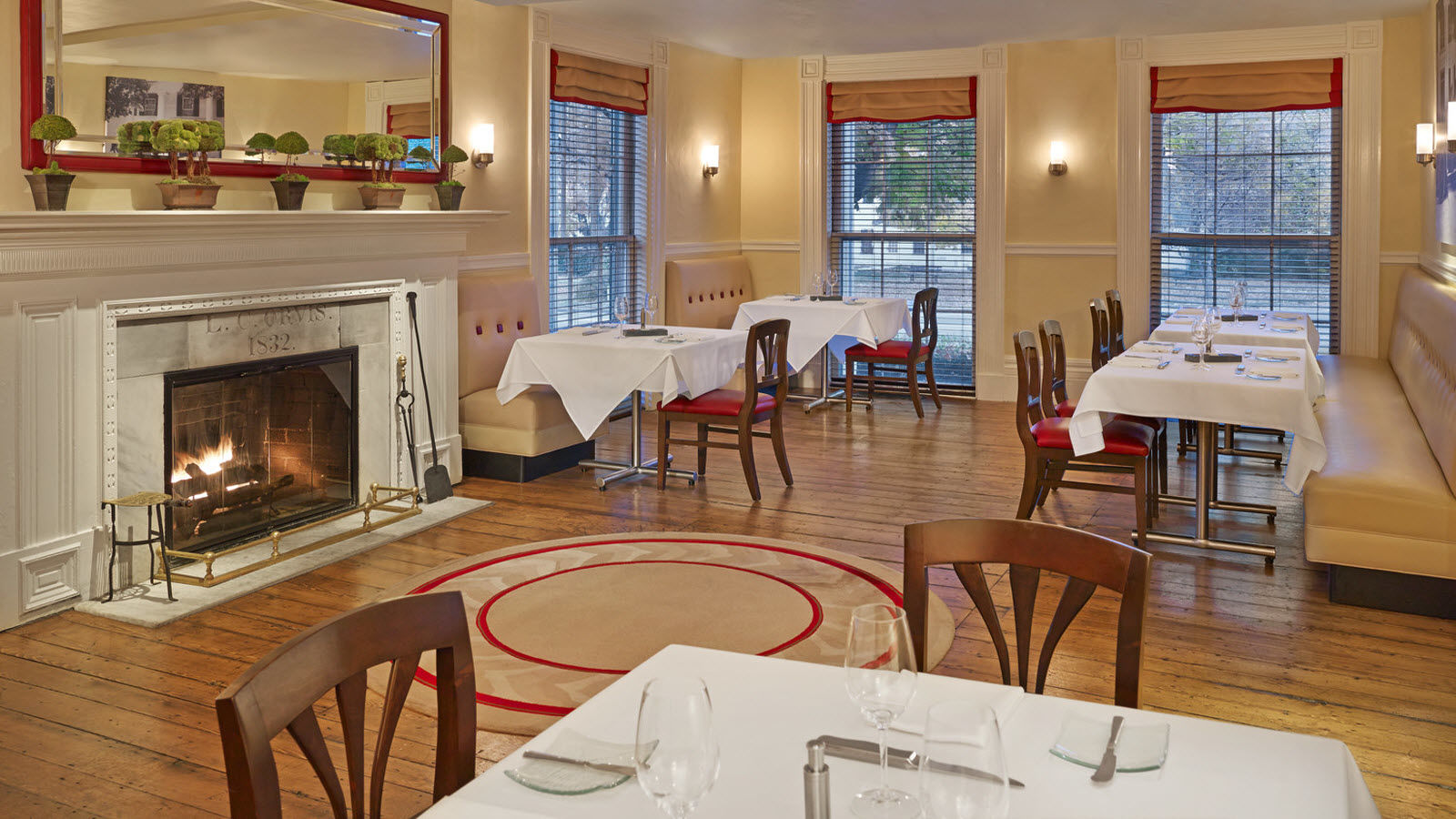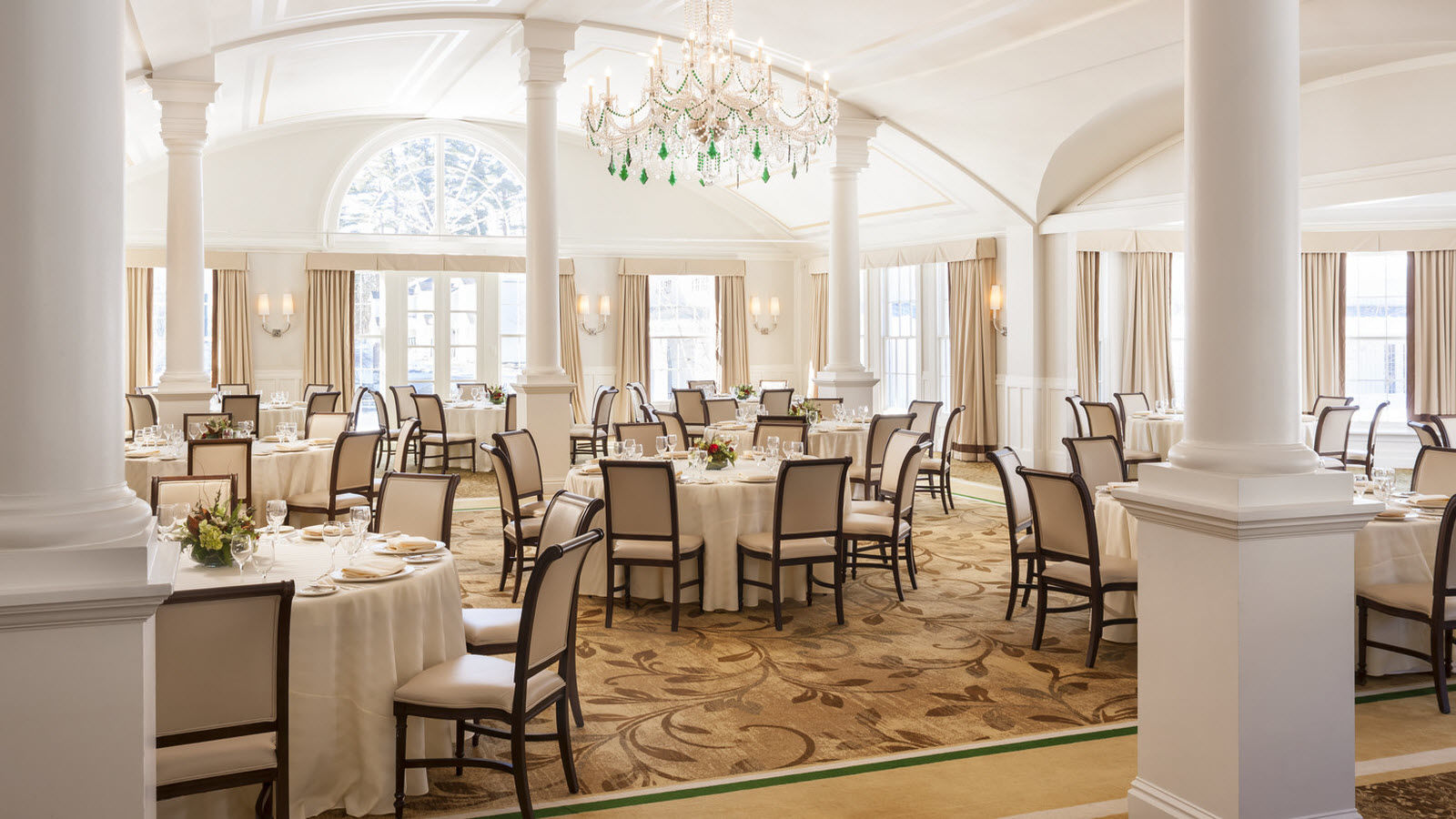 THE COLONNADE
There's no better way to begin your morning in Manchester Village than with a nourishing breakfast at this elegant hotel restaurant. Feast on innovative dishes as you gaze out at Mount Equinox.
FALCON BAR
Join us at the end of the day at Falcon Bar, which serves a wide variety of wines and spirits, as well as 20 styles of internationally sourced cheese and chocolate truffles.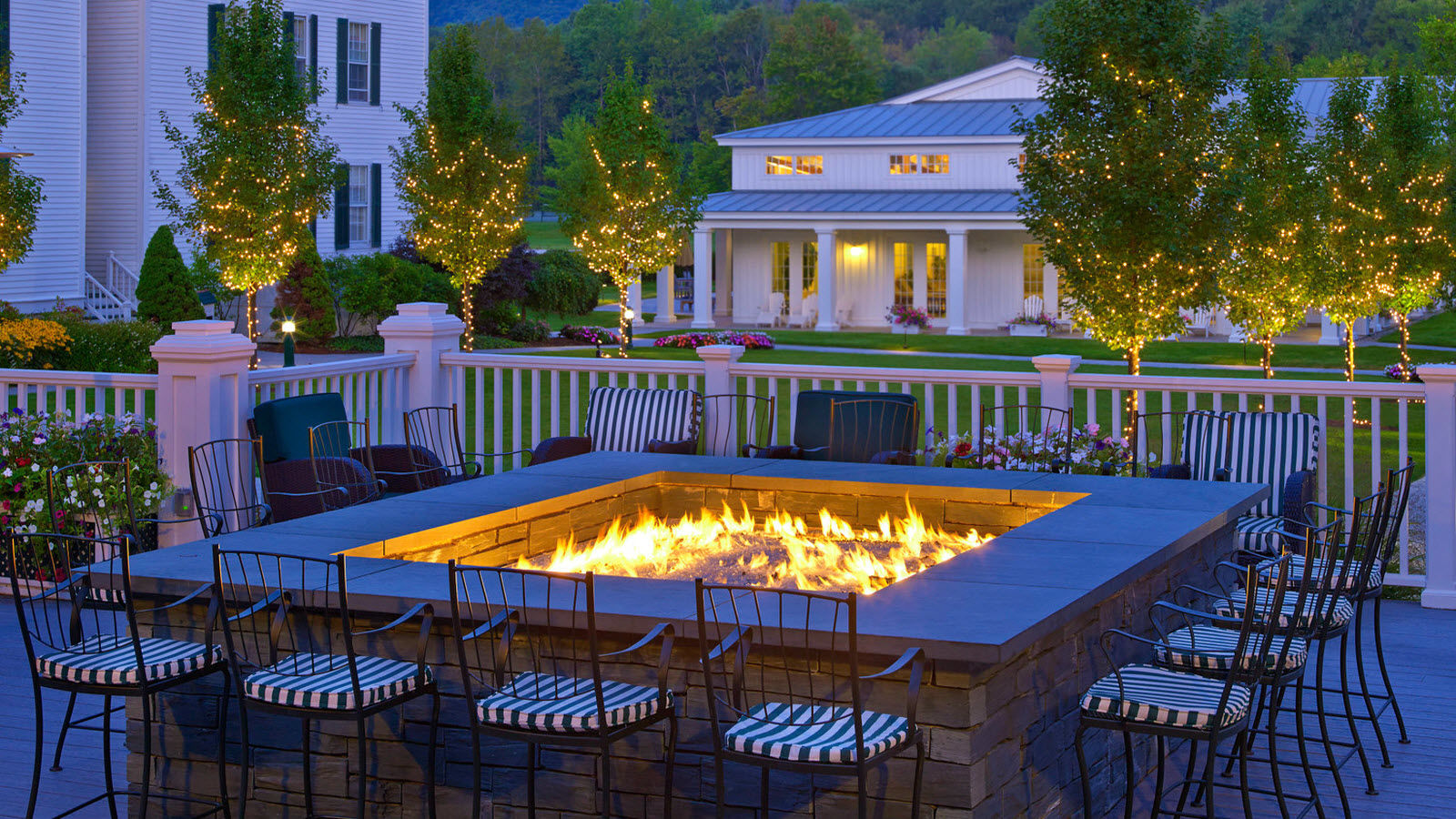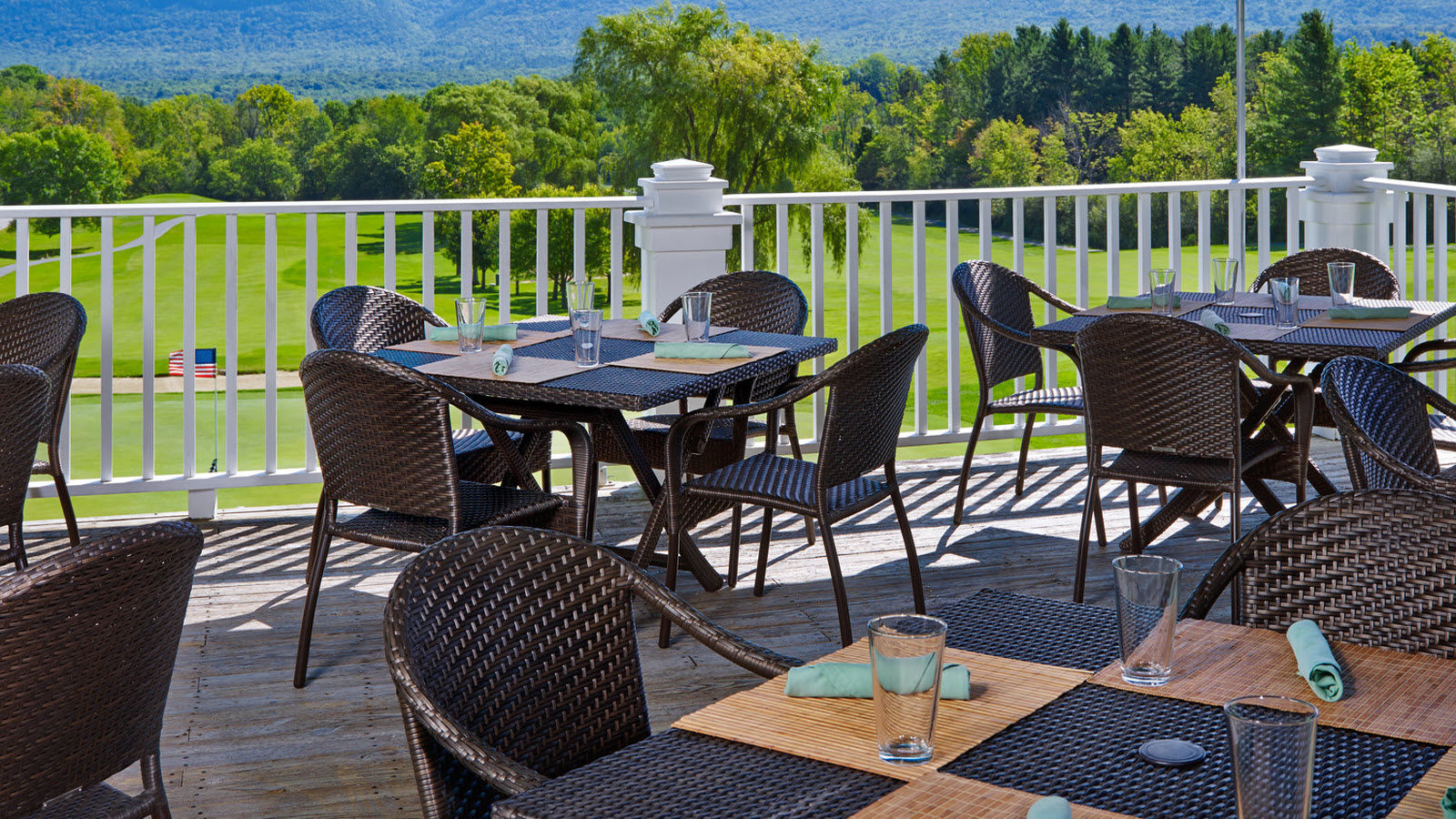 DORMY GRILL
Open seasonally, Dormy Grill is located on the deck of our golf clubhouse. Enjoy a relaxed lunch, complemented by views of the ninth hole's lush greens.