The Equinox Holiday Events
Tis' the season to celebrate the love of family and friends and to create memories that will last forever in Vermont. Holiday events and attractions include a gingerbread house in our lobby, inn tours, tree illumination and much more. Book any of our fantastic events by calling our hotel's Holiday Hotline at (802) 362-4700.
Scroll down for more information regarding holiday events at The Equinox.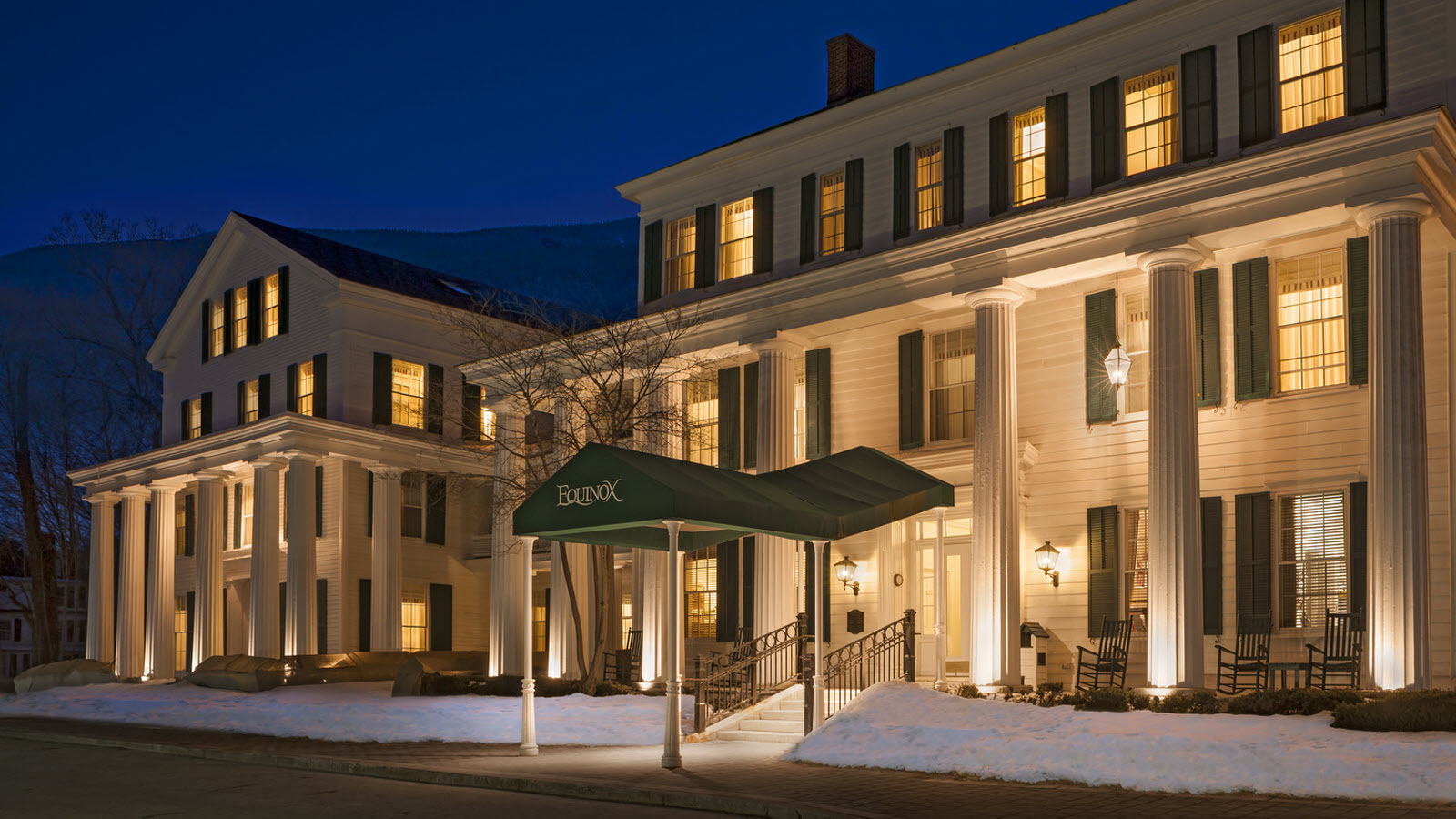 Holiday Activities
Immerse yourself in the holiday spirit at our resort. From seasonal drinks to spirited tree lightings, we have everything you need for a full season of festivities.
The Best Chocolate Martini | All Holiday Season
4PM - 12AM at Falcon Bar
Holiday Tree Lighting | December 13
6PM - 8PM in the Lincoln Gardens
Daily Happenings
The Spa at The Equinox | 6AM - 10PM
Game Room and Arcade | 8AM - 9PM
In-Town Shuttle | 8AM - 11PM
Ski Shuttle to Stratton and Bromley | 8AM - 5:30PM
Core Yoga | 8AM - 10PM
Warming Hut | 4PM - 5PM
Family Dinner | 5:30PM - 8PM
Family Crafts | 6PM - 7:30PM
Family Game Night | 7:30PM - 9:30PM
Showtime in the Colonnade Ballroom | 8PM
Entertainment in the Falcon Bar | 8:45PM - 11PM
New Year's Eve Celebration
Events on December 31, 2017
Ring in 2018 in style with our festive New Year's Eve events. Experience the perfect holiday getaway with dinner, music and champagne toasts.
New Year's Eve Family Celebration
6PM - 10PM
$50 per adult | $25 per children 11 and under
New Year's Eve Gala Celebration
7PM - 1AM in the Colonnade Ballroom
$135 per adult | Limited to 16 years and older